Treatments at a Glance
Treatments at a Glance
Why Choose Us?
Why Choose Us?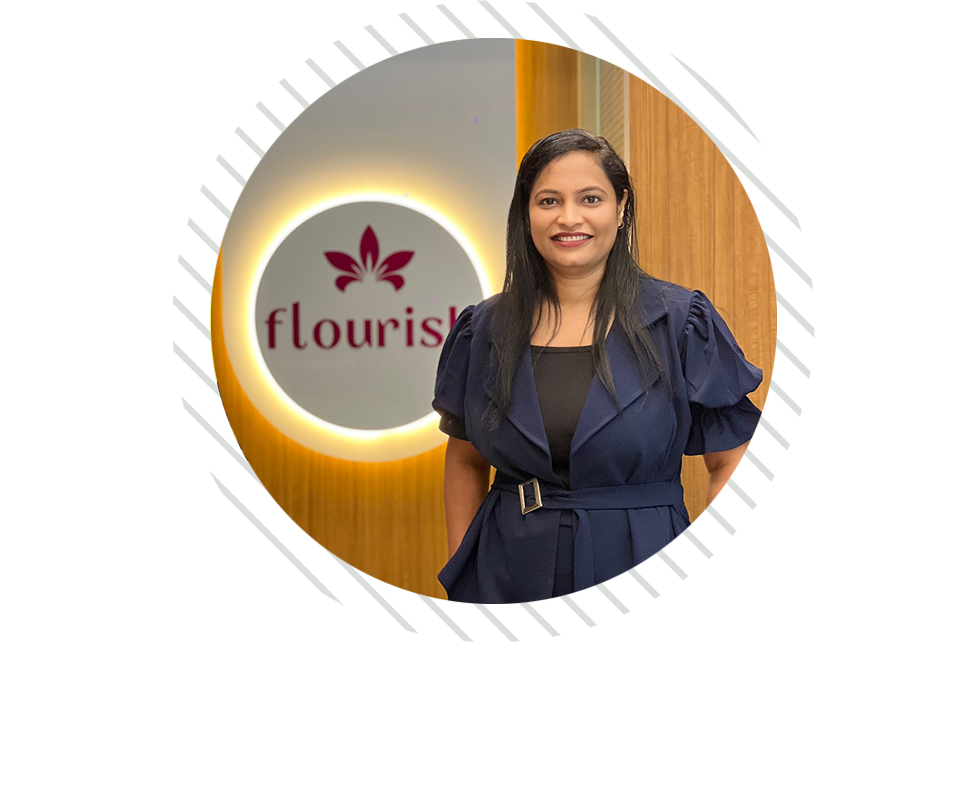 In order to give patients stress-free solutions to any skin and hair issues they may be having, renowned cosmetologist Dr. Kalyani Katkar, founded the Flourish Clinic.
Skin Treatment

Our experts make sure your skin gets the protection and care it needs to glow from within!

Hair Treatment

Stay on top of your hair loss concerns with our advised modern hair treatments, which are ideal for regaining your confidence and hair!

Laser Treatment

Our dermatologists guarantee you excellent care and results with our minimally invasive lasers.
Book an Appointment
Experience the goodness of Flourish with our trained experts to guide you
with our personalised treatments tailor made for your needs !
Book Now
Testimonials
Testimonials
Sourabh Kotekar

Doctor at flourish is one of the finest doctors I ever met. She is very professional, spends time to listen to issues and explains diagnosis before providing treatment options. She also advises on the precautions one should take to avoid recurrence and is accessible for follow up. Highly recommended best hair treatment clinic in Kolhapur.

Vaibhav Pawar

Flourish clinic and there treatments are always so thorough and professional. Doctor is the best She takes the time to really listen and never makes me feel like we're being rushed. I love her comprehensive approach to treatment– she leaves no stone unturned and is very committed to her patients. You can tell she is passionate about dermatology and it comes through in the way she treats her patients. Hands down, BEST dermatologist I have ever had the pleasure of seeing

Shashank Nalavade

She is the best Doctor i have ever come across. The command with which she was dealing with me, was brilliant. She clearly mentioned which type of warts it is and how it will affect you and how you should take care of it, if you do not want to go for the treatment. Lastly, she made it very clear, that unless you opt for the treatment it won't go away in time. And explained me a precaution I should take care off and post the procedure she followed with me twice to check for improvement. Great doc who is focused to service first. I strongly recommend her . Best dermatologist in kolhapur

In the world of skincare, one ingredient that has gained immense popularity is niacinamide. It's often hailed as a "Jack of all trades," but is it really a panacea for all skin concerns?

As we age, our skin naturally changes. It becomes thinner, drier, and less elastic. This can lead to wrinkles, fine lines, and age spots.

Stress is a normal part of life, but it can have a negative impact on your skin health.